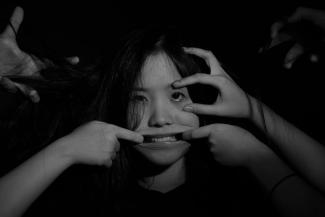 Is Corona Making You Mental
By now we are all familiar with the recommendations for staying safe against Covid-19 (hand washing, wearing masks, sheltering in place).  But, what about your mental health?
Here are just a few ways to cope with the isolation, stress & anxiety of staying home and social distancing.
 INSTEAD OF SOCIAL DISTANCING, LET'S MAKE IT DISTANT SOCIALIZING
Stay connected – learn to use your face to face apps (Facetime, Skype, Duo) or sign up for one of the free versions of a video conferencing tool (Zoom, GoToMeeting, etc.).  My family uses Duo because we are on different platforms (Apple vs Android).   Or maybe just send a text, send an email, or send snail mail letters.  No matter your choice, do your best to not let isolation creep in, stay in touch with family and friends.
 ENJOY THE FAMILY YOU HAVE
Take advantage of the family you have at home – maybe your college kids are home or that spouse that travels a lot is grounded.  This is the time to do some of those activities you never have time for.  This is the time for that coveted "quality time".   How about a board game, a puzzle, bake together, or just have a relaxed conversation.
 BREAK FROM THE NEWS
The 24-hour news can increase your anxiety.  Try limiting your news to 30-60 minutes or 1-2 updates a day.  Quickly scroll past the triggering headlines and photos.  Read only what's relevant to you.  That should be enough to keep well informed.
 CHANGE YOUR MINDSET
Try not to think too much about the future or worst-case scenarios.  Instead, redirect your thoughts:
Try one of the meditation or yoga apps.  My favorites right now are Balance or Calm.

Try a new hobby or pick up an old one that's been neglected.

Play music that uplifts you.  Or try experiencing one of the many online concerts that many artists are offering.  I've been watching free concerts by some of my favorite artists on the app BandsInTown.  I'm sure you can find more on other apps or websites

Try out those podcasts you've been hearing so much about.  Two of my personal favorites:  The Moth and  99% Invisible.  But there are literally hundreds to choose from in every interest you can imagine.
 BE GENTLE WITH YOURSELF
Now is the time to get a good night's sleep, exercise and eat right.  I know – easier said than done.  Try to make self-care a priority and then be willing to allow yourself to just do the best you can manage right now.  But, at least you are trying, right?
Know that stress and anxiety in this time is a completely normal response.  If the stress becomes too much, please reach out to a professional for help.  Call your doctor for a referral.  Many professionals offer phone or online sessions, or you can join an online support group.
Most importantly, be willing to take a step back and enjoy life's smallest joys and victories.  And then, moving forward, realize that life many not be the same, but that doesn't mean it's the end of happiness or humanity.  This moment in time won't last forever.  The future greatly depends on how we take each day.